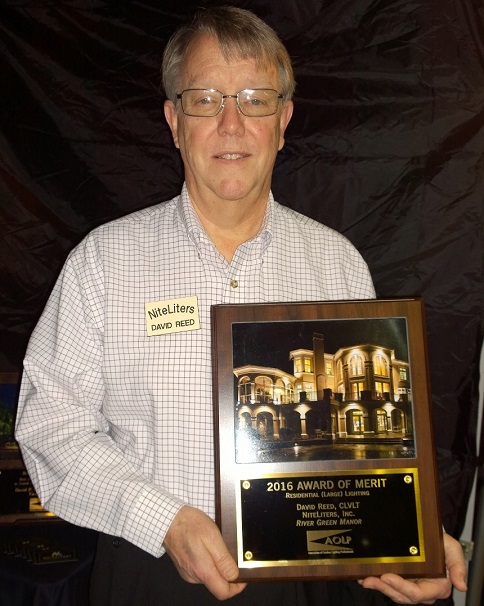 David Reed received the AOLP 2016 Award of Merit and the 2016 Brilliance LED Second Runner Up.
About Us
From the very beginning in 1998, Gary Mitchell had a vision to bring award winning lighting design, quality fixtures and service to the Western Kentucky area.
NiteLiters is a privately-owned and -operated low-voltage lighting business based in Owensboro, Kentucky. Our goal is to consistently provide our clients with top-quality lighting design, reliable products, quality installation, and maintenance services that perfectly fits their needs.
Low-voltage outdoor lighting is our focus, specialty, and passion. This singular emphasis allows us to concentrate all our creative energies on providing our clients with professional-level designs, products, services, and skills.
Look around our site to see examples of our work. We're sure you'll like what you see. Our team members are certified in both design and installation, and our company is fully insured. We can accommodate most any outdoor lighting need within a 200-mile radius of Owensboro for both residential and commercial properties.
Our lighting can turn your ordinary outdoor living spaces into places of art and beauty that you will enjoy for years to come. We can paint a portrait of your business, your home, and your landscape that you would have never dreamed possible. Call us today!
Schedule a Consultation