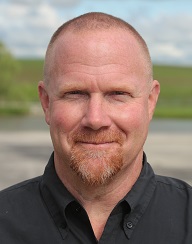 About Us: Chris Mitchell
Chris started with NiteLiters in 2000 in installation and service. He moved to design in 2005.
Since then, he has obtained his AOLP CLVLT (Certified Low-Voltage Lighting Technician) and AOLP COLD (Certified Outdoor Lighting Designer) certifications. He served on the AOLP board of directors as vice president from 2008 to 2012 and is currently serving on the AOLP COLD committee. In 2012, he graduated from the International Lansdscape Lighting Institute (ILLI). He is currently the lead mentor at ILLI. He trains other attendees up to twice per year.
Knowing that lighting design is a process that requires continued training, education, and real life exposure, Chris visits at least one other lighting designer in the United States every year seeking inspiration. It is his goal (along with all of NiteLiters) to be creative and innovative in his designs. He believes design and innovation typically don't come from books and field experimentation alone, and so he surrounds himself with other exceptional designers.
Request an Initial Consultation